Michigan Flat Fee MLS
Michigan Flat Fee MLS By Owner, Save Thousands!
Michigan Flat Fee MLS Listing Options
Get the exposure you need to get more offers for your property with a Michigan flat fee mls listing. It's simple. Give us a call, 5 minutes will save your family thousands of dollars. Michigan flat fee mls for sale by owner.
Michigan Flat Fee MLS
[email protected]
800-699-4480
If anything is unanswered about your MIchigan Flat Fee MLS Listing please give us a call, we're here to help! Pick up the phone anytime 800-699-4480 and we will help you and your family save thousands.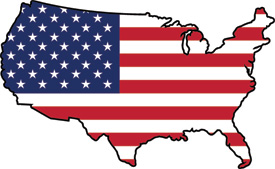 (50 STATES)

Michigan Flat Fee MLS Listing
LISTED ON YOUR LOCAL Michigan REALTOR'S MLS, REALTOR.COM, ZILLOW, NATIONAL & LOCAL WEBSITES, FSBO MLS, AND MANY MORE! (WE LIST RENTALS TOO) Michigan Flat Fee MLS.

Paying a real estate broker the traditional 6% commission to sell your property is a substantial expense, and simply not necessary! With a ( MICHIGAN FLAT FEE MLS LISTING) we have changed the way Real Estate is done, and you can too.
Put The Multiple Listing Service and Realtor.com to work for you by leveraging The Power of the Internet to reach thousands of buyers on a daily basis! We are Revolutionizing the real estate industry by opening the door for you to THE MICHIGAN'S REALTOR'S MLS, and Realtor.com! For a low Flat Fee your property will be listed on The MLS, and Realtor.com saving you thousands of dollars in high commission fees. Michigan Flat Fee MLS is amazing!
Listing a property on The MLS notifies all agents that your home is for sale, or rent. Over 80% of buyers are represented by Brokers/ Agents, you must connect with them to get the maximum number of offers! The best way to connect with 80% of potential buyers is by (LISTING BY OWNER FOR A FLAT FEE ON THE MLS)!
The fact is that most seller's agents do not look for buyers! They simply (LIST ON the MLS) and then speak with the buyer's agents who find the property listed there. You can easily do the exact same thing, and not owe the seller's agent 3% of your sale price, saving you thousands of dollars! Listing FSBO on the MLS is the best investment in the country! 
Michigan For Sale By Owner On the MLS
(LIST BY OWNER FSBO on  THE MLS, And REALTOR.COM FOR A FLAT FEE) and you can have the best of both worlds! More exposure to help you sell your property for the highest possible price and still retain the right to sell by owner, and not pay any commission!
Michigan Flat Fee MLS – You get the exact same MLS and Realtor.com exposure that you would get by paying a broker a 6% commission. The MLS listing service is every real estate broker's primary marketing tool! Statistics show that more than 93% of the properties sold, or rented last year were advertised with the (MLS listing service) and Realtor.com. (Listing on The MLS FSBO) puts thousands of agents to work for you in exchange for a set commission  which you establish, and pay only if an agent brings you an acceptable offer! We recommend that you offer between 2-3% This results in maximum exposure for your property leading to a much faster sale! Please remember however, that you always retain full control over the sale of your property, and the right to sell by owner FSBO, and not pay any commission! When you choose us as your MLS listing service you have nothing to lose and THOUSANDS to save!
ByOwnerFlatMLS.com's FSBO staff of professionals have OVER 30 YEARS OF EXPERIENCE, AND INTEGRITY in the Real Estate industry. Our MLS LISTING SERVICE is first-class, sets us apart, and is truly what DEFINES us! We are here for you throughout the selling process from start to finish! There are significant differences when you choose us as your MLS listing service! We can prove it! For more information & a QUICKER RESPONSE please CALL us at (800-699-4480). [email protected]
 YOUR PROPERTY WILL GENERALLY POST TO THE MLS WITHIN 24-48 HOURS OR 2 BUSINESS DAYS.  PROJECTED LISTING DATE & FREE CONSULTATION INQUIRY LINE PLEASE CALL (800-699-4480) 
800-699-4480